A-DL

Branding an innovation intelligence company
Role:
Product Design Director + Lead Designer
Outcomes:
Brand Strategy, Brand Identity, Content,
UX/UI Design, Webflow Dev, User Research
Period:
2021—22
Overview
Allergan Data Labs was created in 2019 as a data led innovation unit within the wider Allergan Aesthetics organization. In it's short tenure, the impact of the team has been significant and laid foundations for the future of technology, product and marketing across the business.
We were asked to create an identity and website that would excite and inspire existing employees, attract new talent, and act as a calling card for transformation and change.
︎︎︎
Allergandatalabs.com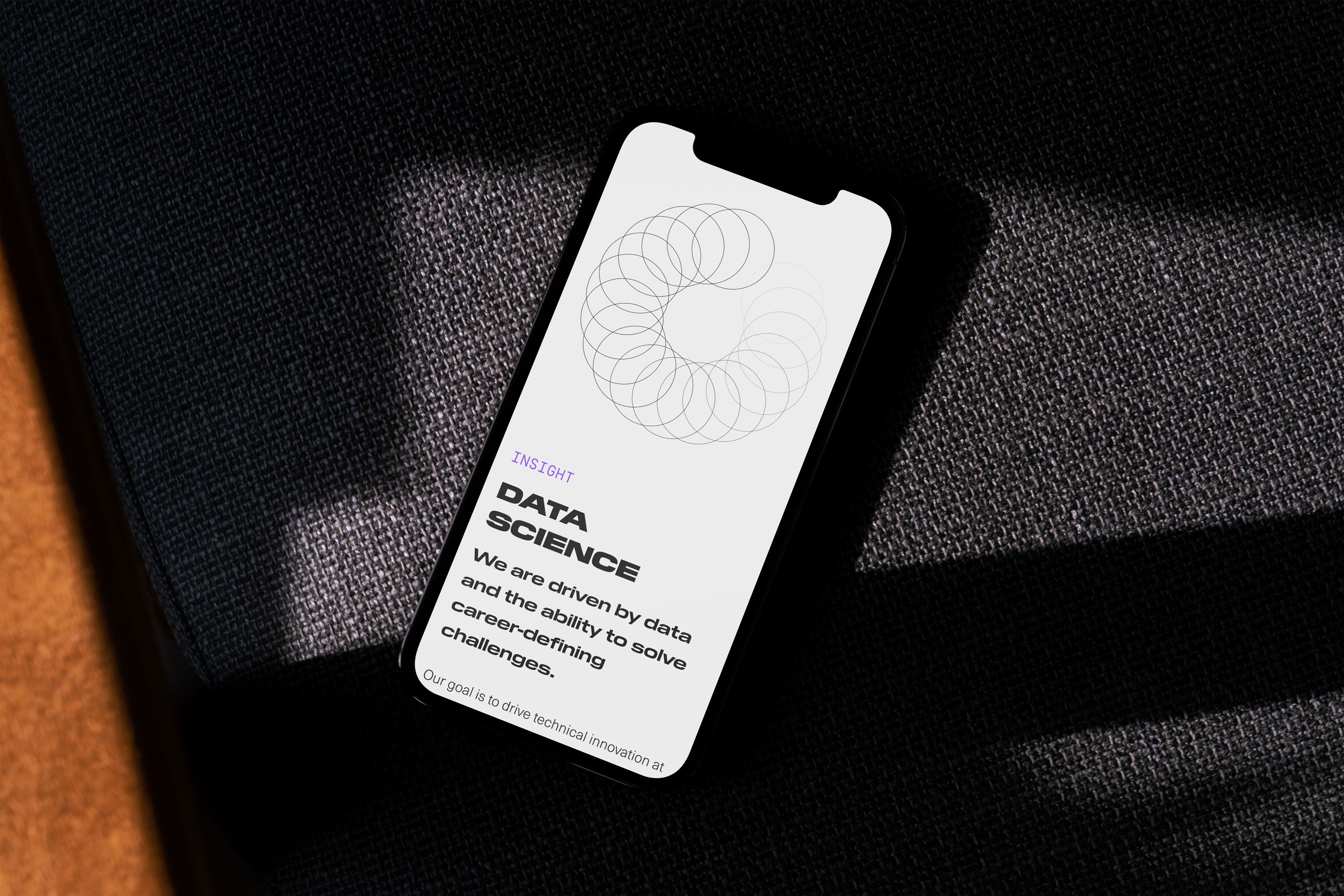 Process
Navigating a complex network of stakeholders was critical to the success of this project. To ensure a democratic and user focused outcome, we quickly developed three creative directions to explore.

We sourced a group of existing and potential hires, shaped around the core capabilities of the team; product, engineering & marketing and pushed a survey out to the group hoping to understand what's important to them in the context of the organization they work for. After a few rounds of design we courted the same group to help us understand which creative direction resonated most with them.

A clear selection was identified and we set off developing the full identity, assets and a digital home.

A New Identity System
The brand's identity aims to show abstract visualisations 
of the intelligence and data from within A-DL products and services. Technical graphics are met with colorful and friendly iconography, creating a balance between data and human interaction. The contemporary and innovative creative direction focuses on:

· Making the complex simple
· Foundations in data
· Symbols & structure
· Human touch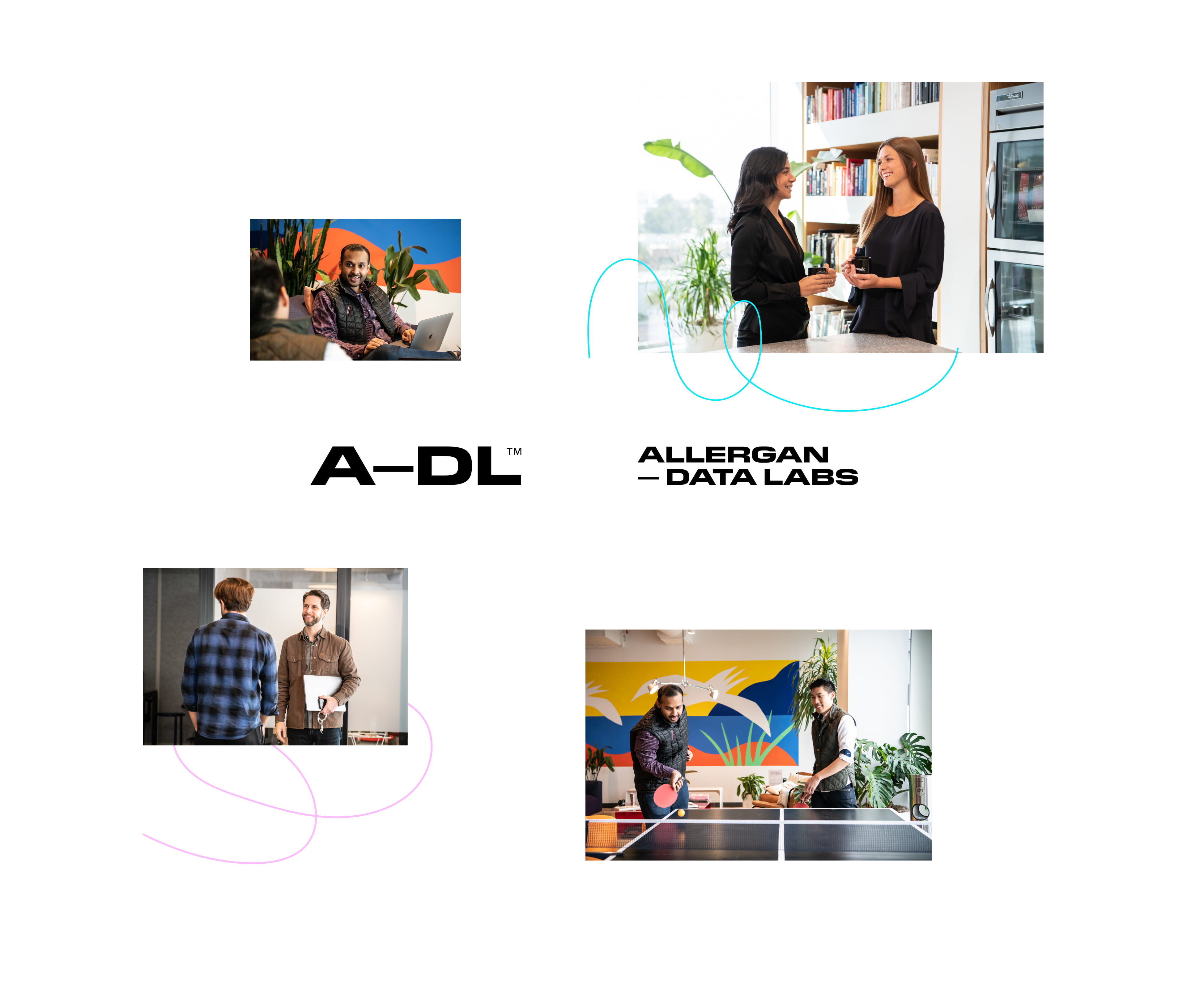 The Website
The site needed to be simple and packed with personality. An information rich landing page was structured to highlight the core capabilities and tools that A-DL operates on. Paying particular attention to the technical abilities within the team. Big bold copy and graphics help call out key sections and drive users through a compelling product case study and into a careers page showcasing available roles.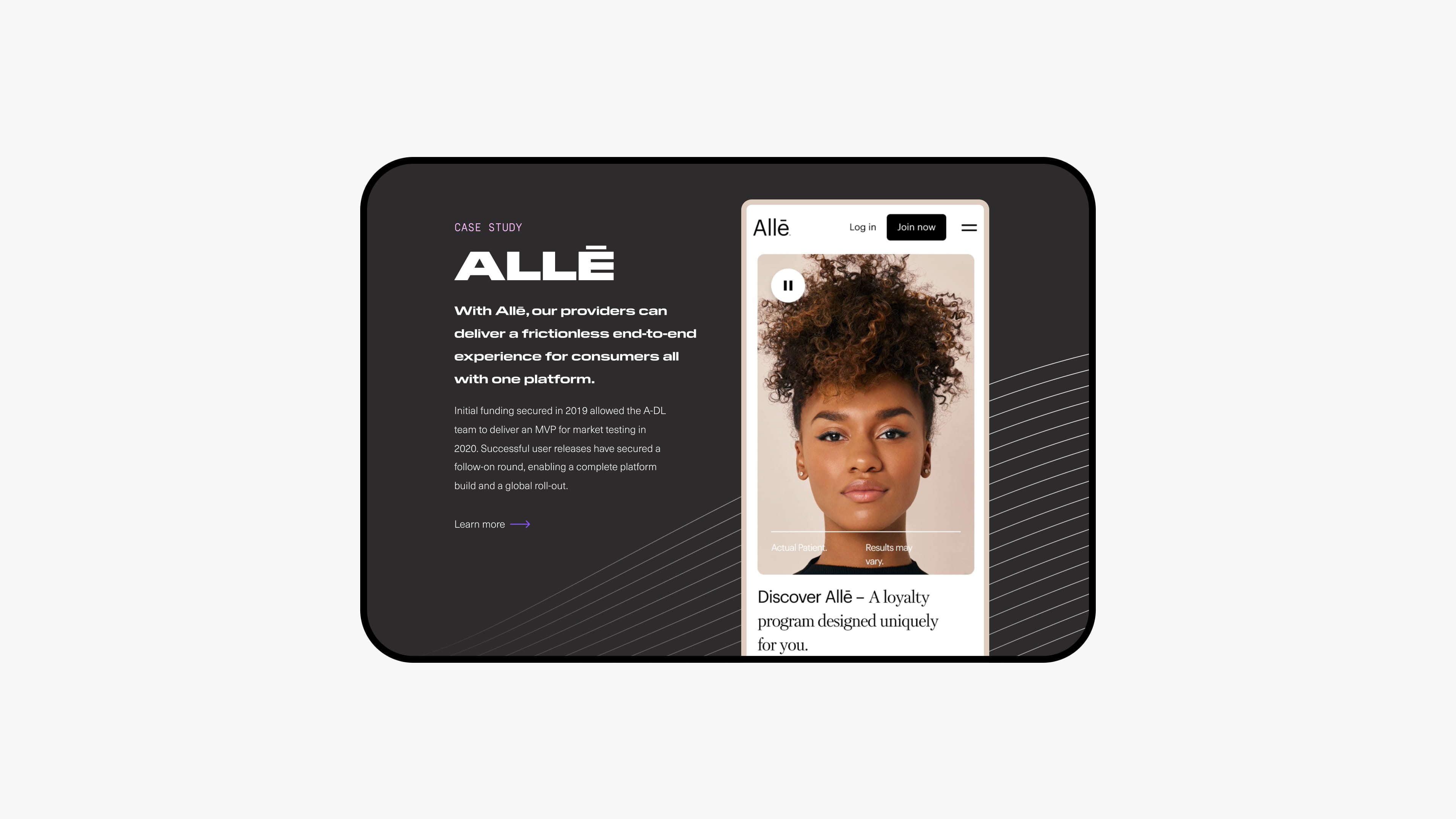 New Pathways
An identity and site that excites and inspires existing employees, attracts new talent, and acts as a rally cry for transformation and change. A solid CMS driven Webflow site that can now grow with
A-DL
's fast pace.


Studio: Bttr • ︎︎︎Allergandatalabs.com