SFR

A multichannel digital & physical ecosystem


Role:
Creative Director

Project:
TV Operating System + iOS App

Outcomes:
UX Design, UI Design, Product Strategy




Overview
SFR had augmented its business as technology advanced and opportunities emerged – mobile, broadband, entertainment, home automation – and like everyone else, the result was the same: silos. And, just like everyone else, they were fighting the dual threat of wafer-thin margins and high-churn rates. They needed to start again.

SFR's question was as simple as it was complex — "Can you show us our future and then make it?"

Over 12 months my digital team worked together with the industrial design team to uncover a new understanding of what a truly compelling and blended physical & digital cloud based streaming product looked like, the business processes behind it and the way in which it would be set up and sold. The core concept was centered around a modular plug-and-play set-top box, as new modules were added relevant services would also be updated.

As part of our deep research we explored the role of the remote control in depth, voice activation, gestural hardware and second screens. The system could be extended to games, a home automation system and a home wirefree audio setup accessible from any device, providing a completely cohesive user experience.

Voice and machine-learning brought new forms of control, viewing habits could drive recommendations, we built a service that could learn. The culmination of this work was SFR Passport: the first intelligent, voice-activated TV service in France.

Sidenote:
This project was created before the release of the AppleTV iOS8 update and Amazon Fire TV, so we were very ahead of the curve in understanding the customer needs of a modern streaming service.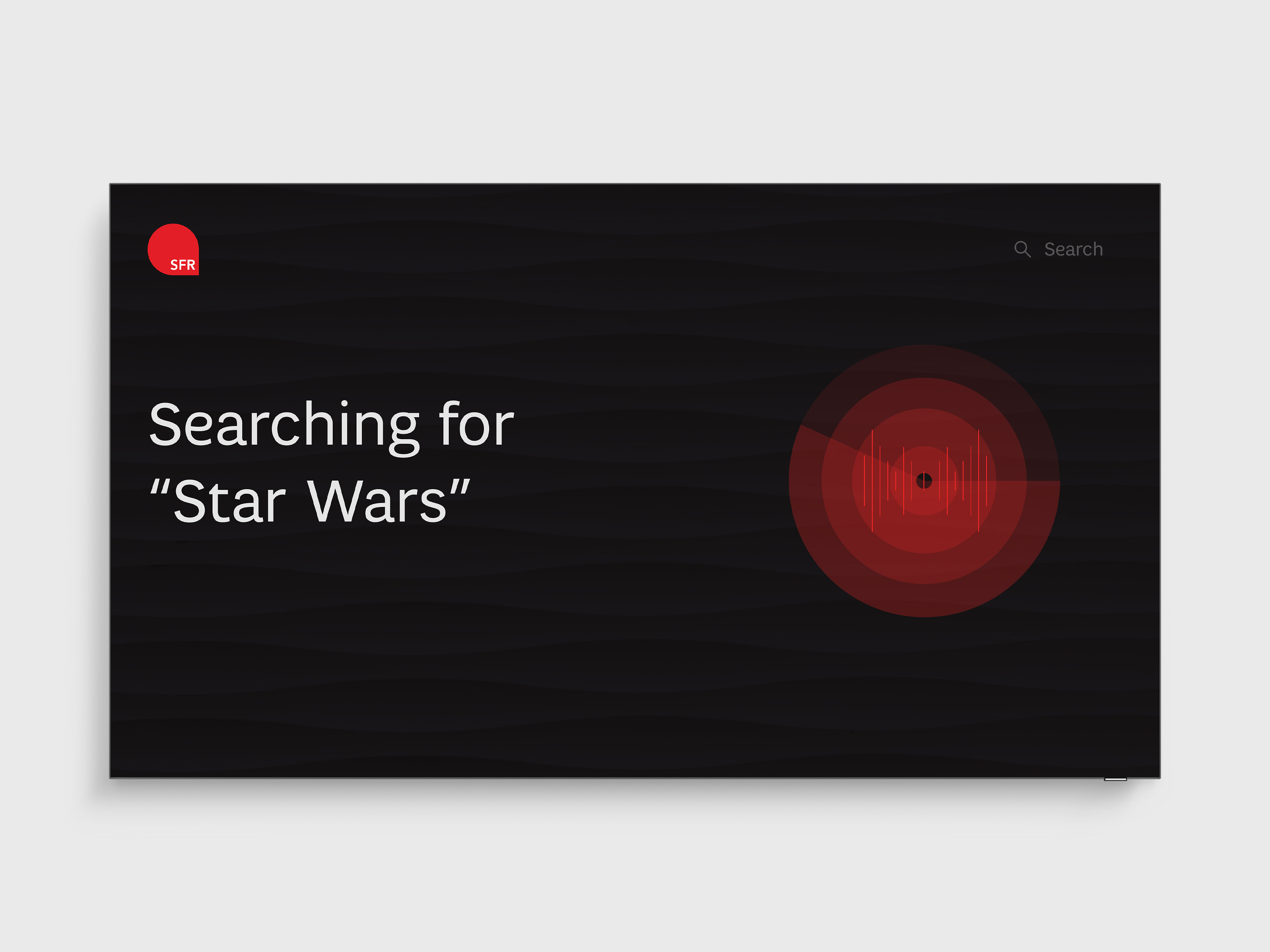 Results

Successful test and rollout to selected customers across France.
Team
Rob Lawrence, Rick Jones, Marcus Quarta, Gemma Lord, Leslie Quarcoopome, Liberty Fearns, Isaac Teece, Ian Guy, Andrew Sims, Campbell Orme, Matthew Higham.
Studio: ︎︎︎
Native